What is the best co-working space in Auckland?
The way people do their jobs has completely changed with the embrace of hybrid work, but there is another work trend that is not talked about as often: the co-working space.
Over the past 10 years, Auckland has seen several co-working spaces emerge, giving businesses another option for locating their staff.
Co-working spaces are seen by companies that use them as productive workplaces that cover aspects such as convenience and fun, while still ticking off all the boxes of a regular office.
Other reasons for choosing this style of workplace include the flexibility of not having to commit to a long-term lease, as well as the shared support and admin services that are often available.
We took a look at some of the shared office spaces in Auckland and what they can offer.
B:Hive
One of Auckland's most popular co-working spaces is the B:Hive, located on the North Shore, in Takapuna's Smales Farm.
For those who don't what Smales Farm is, think of it as a mini Silicon Valley in Auckland, home to a variety of local and global brands.
The B:Hive, though it does not look like a real beehive, works exactly like one, even being voted as the best office in the world back in 2019.
We browsed their website to see their benefits, which include: multiple floors, an auditorium, easy access to outdoor foods and cafés, weekly Friday drinks at their own bar and of course, their iconic orange stairs.
One fun feature is their meeting rooms named after popular festivals across the world such as Coachella, Tomorrowland and Glastonbury.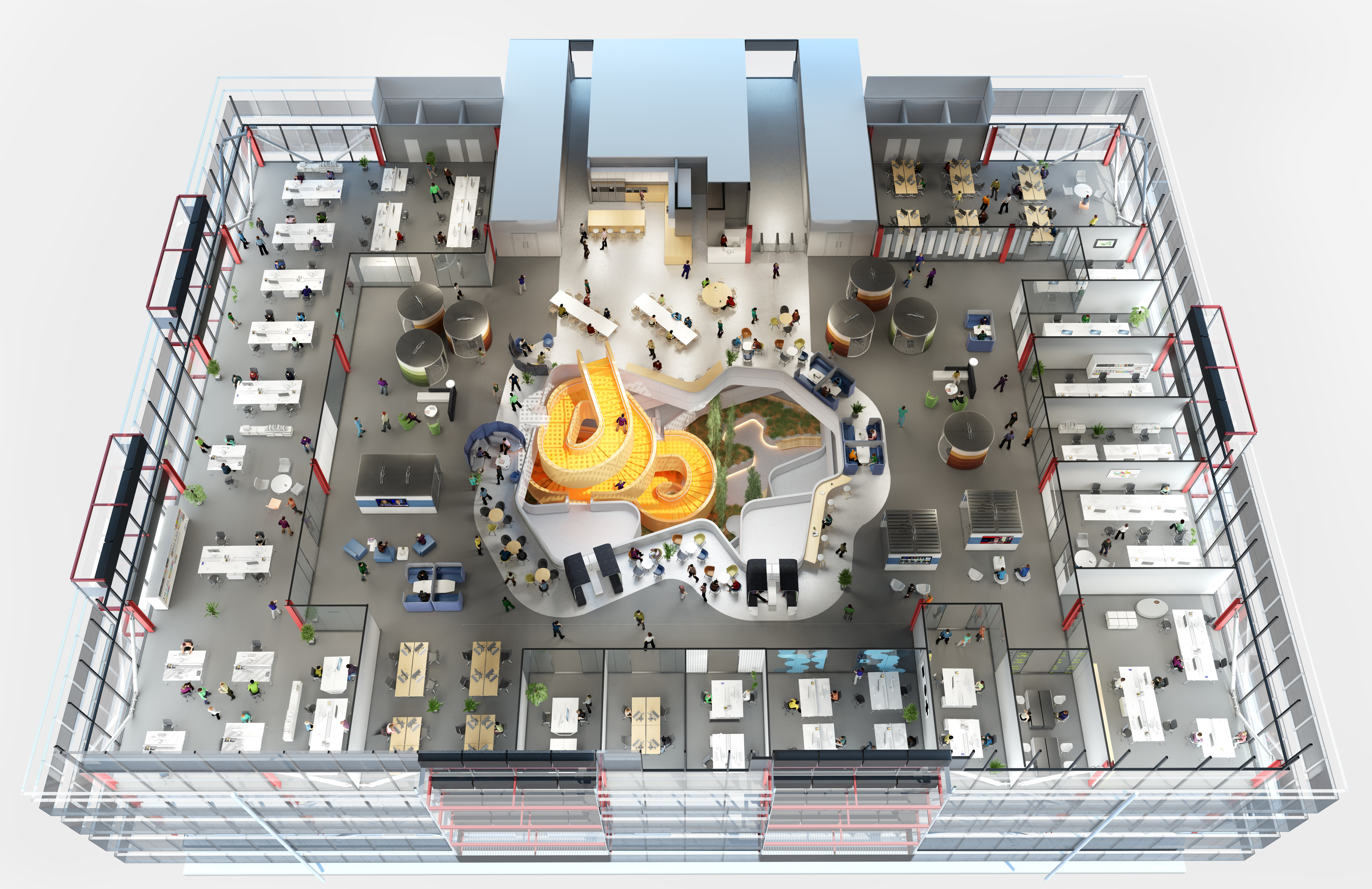 Generator
With a number of locations across the country, Generator is another popular co-working space, with two central Auckland sites in Britomart and Wynyard Quarter.
Generator prides itself in being a place of flexibility, giving access to all of its sites in both Auckland and Wellington through its membership.
Looking through its website, what makes Generator unique is its prime locations in central hubs, with the Britomart office being a prime location for public transport and shopping centres, while the Wynyard Quarter location is in close proximity to relaxing spots such as Silo Park and the Viaduct (if the weather is good).
Read more: Working in hoodies and trackpants out, formal attire back in
Just like most co-working spaces, Generator includes benefits like any other office, but also access to networking events, and has its very-own concierge and barista for the mornings and a bartender for those after-work drinks.
Generator has over 2000 members, including being the home for global businesses such as Meta, Google, Pfizer and much more.
BizDojo
Another co-working space with multiple locations is BizDojo, with sites in both Ponsonby and Takapuna.
Founders of BizDojo, Nick Shewring & Jonah Merchant, wanted to take the co-working space concept and elevate it, taking the basics of any office with a desk, chair and a space and added benefits to it like flexibility, while focusing on the "growing the business" aspect.
The BizDojo website says the co-working space is designed to be like a community, with features like a social space, quiet zone and also a community of like-minded entrepreneurs.
Their main location in Ponsonby is a central hub to restaurants, cafes, other businesses and a park.
To ensure the growth of businesses, BizDojo hold events to nurture an environment of innovation.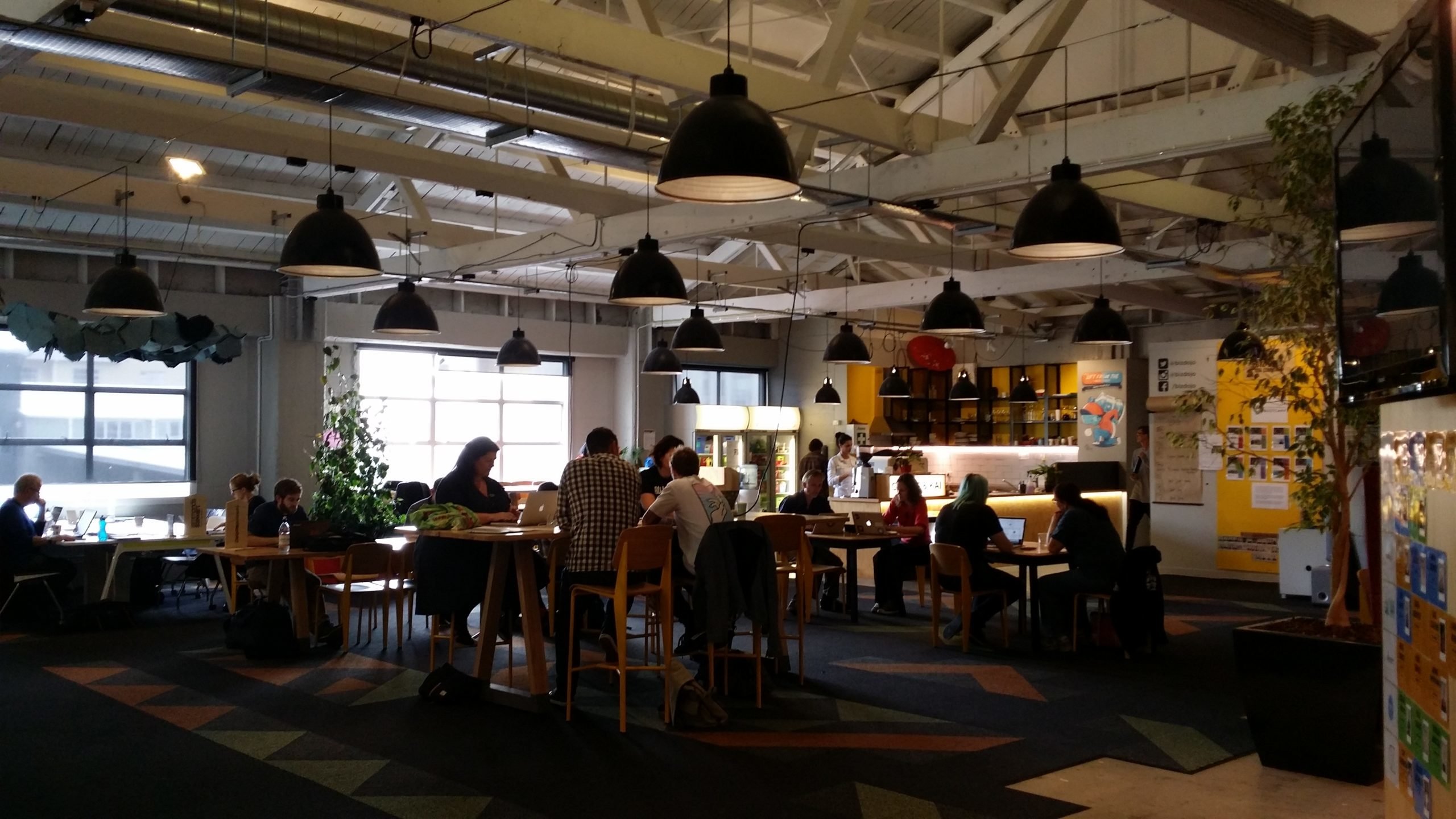 Thinkspace
Thinkspace is the definition of a co-working space.
With locations in Ponsonby, Parnell, Greys Ave, Onehunga and Dominion Rd, Thinkspace is marketed towards those who just need an office space, with no frills.
According to their website, Thinkspace offers everything from a workspace, private offices, meeting rooms and hot desking for those who don't want to commit.
Unlike previously mentioned co-working spaces, Thinkspace is a place dedicated to just getting the work done and removes the added benefits of other co-working spaces.
---
There are more and more co-working spaces being built as we speak in order to meet the changing world of how people work, so the options are endless when it comes to choosing a place to work in the City of Sails.