TIN Report 2018: The tech sector boasts a billion-dollar-revenue rise, is on track to become New Zealand's key export earner
Exports grew 12 percent to reach nearly $8 billion, with the North American and Australian markets contributing to the bulk of the export growth ($571 million combined), but Europe was the fastest growing sector, making up 16 percent of these exports.
R&D spend rose at the same pace of revenue growth of the companies, rising 10 percent to just below $1 billion ($991 million), showing investment into R&D is in turn helping propel New Zealand companies towards a more profitable future. 
As well as this, the report found the tech sector now employs 47,417 people globally, with just over half of these people based in New Zealand.   
"This year, the performance of New Zealand's tech export sector is sending a strong message that it has the potential to become our country's leading source of offshore income," TIN managing director Greg Shanahan said. "An overwhelming number of key metrics point towards long-term sustainable growth for the TIN200 and we're very excited to see the further potential that this growth presents."
The ICT sector accounted for almost half of this year's TIN200 revenue growth, contributing $521 million to the overall revenue. High-tech manufacturing and biotech companies also were strong performers, increasing their revenues by 8 percent and 13 percent.
As well as this, for the first time in the 14-year history of the TIN report, there are more ICT companies than high-tech manufacturing companies in the TIN200, showing the major increase in ICT companies in New Zealand over the past few years. Of the 19 new entries to the top TIN200, more than half were ICT businesses. 
The fintech sector experienced the second highest growth out of all the sectors, with a 33 percent increase in revenue for the year. 
But the success was also shared across the different sectors and businesses, with each revenue band for the companies growing by more than 8 percent. 
The top five performing tech companies were Datacom Group ($1.27 million), Fisher & Paykel Appliances ($1.1 million), Fisher & Paykel Healthcare ($980,800), Xero ($406,600) and Gallagher Group ($250,000).
Foreign investment into New Zealand tech also continued at a steady rate. TIN-tracked companies received more than $200 million in offshore investments in the past two years, with $41.2 million investmented in FY2018. There were also eight buyouts of TIN200 companies from foreign companies in the past year, which were all focused around companies in sectors with high growth and unique IP.
Shanahan says the results of the latest report show technology's significant role in the country's economy.
"But this is just the start of the New Zealand tech story, with the TIN200 setting their sights high as they push to become the number one export," he says. "This is a milestone for the sector, worthy of celebration."
By the numbers
Top ten companies by rank and 2018 revenue
EY's ten companies to watch 2018 (Tin100 companies with the largest 2018 revenue growth)
Absolute IT's supreme scale-up companies 2018 (Tin200 companies with the largest 2018 revenue growth)
By the regions
 North Auckland/Northland
As the region with the second largest number of TIN200 companies, North Auckland/Northland recorded solid revenue growth of 16.1 percent, an increase of $154 million. Combined TIN200 revenue for the 42 firms in the region totalled $1.1 billion, breaking the $1 billion revenue threshold for the first time with an impressive 5-year CAGR of 11.5 percent.
Revenue ($000): $1,110,535
Growth ($000/%): $154,344/16.1 percent
Job creation (actual/%): 292/6.9 percent
Number of TIN200 companies: 42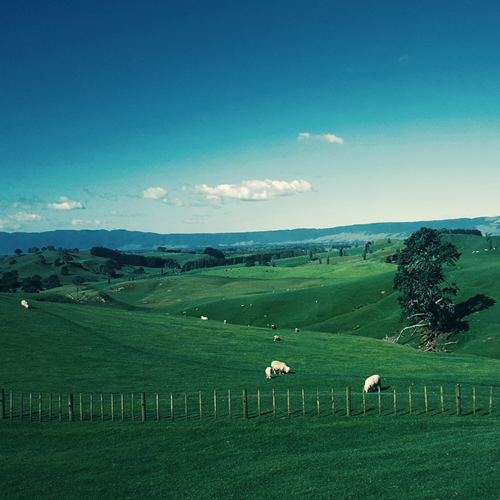 South Auckland
South Auckland (south of the Harbour Bridge to the Bombay hills) represents the largest region in this year's TIN Report, with 80 companies providing 47.1 percent or $5.2 billion of total TIN200 revenue. This region made a major contribution to overall TIN200 growth in FY2018, recording increased revenue of 9.4% or $449 million. South Auckland is home to six of the ten largest High-tech Manufacturing firms in the TIN Report.
Revenue ($000): $5,241,114
Growth ($000/%): $449,336/9.4 percent
Job creation (actual/%): 569/2.9 percent
Number of TIN200 companies: 80
 Hamilton
The Hamilton region recorded the largest revenue growth rate for the year at 16.3 percent, a $119 million increase. Hamilton has just nine TIN200 companies but it still contributed $854 million to total TIN200 revenue in FY2018.
Revenue ($000): $853,619
Growth ($000/%): $119,376/16.3 percent
Job creation (actual/%): 109/3.8 percent
Number of TIN200 companies: 9
 Central North Island
The North Island's Central region has a strong mix of High-tech Manufacturing and Biotech companies. The 11 TIN200 firms in the region delivered a combined growth rate of 5 percent or $13 million, bringing total revenue to $265 million.
Revenue ($000): $265,428
Growth ($000/%): $12,657/5.0 percent
Job creation (actual/%): 23/3.1 percent
Number of TIN200 companies: 11
 Wellington/lower South Island
As the second largest revenue generator, the Wellington region accounted for 21.2 percent or $2.4 billion of this year's total TIN200 turnover. The region recorded strong overall FY2018 revenue growth of 12.3 percent or $259 million. Wellington continues to be a hub for ICT, with 93.9 percent of revenue coming from the 17 companies in this sector.
Revenue ($000): $2,358,145
Growth ($000/%): $258,640/12.3 percent
Job creation (actual/%): 798/7.4 percent
Number of TIN200 companies: 25
 Canterbury/upper South Island
A traditional stronghold for High-tech Manufacturing firms, the Canterbury region experienced revenue growth of 7 percent or $58 million in FY2018. The collective revenues of its High-tech Manufacturing companies rose by 4.8 percent or $30 million, contributing 75.0 percent of the region's total turnover.
Revenue ($000): $878,911
Growth ($000/%): $57,858/7.0%
Job creation (actual/%): 228/6.5%
Number of TIN200 companies: 24
 Otago/Southland
Comprising a mix of stable High-tech Manufacturing companies and fast-growing ICT firms, the Otago region achieved notable growth of 13.1 percent or $48 million. High-tech Manufacturing revenue grew by $25 million and ICT turnover increased by $23 million in FY2018.
Revenue ($000): $410,251
Growth ($000/%): $47,609/13.1 percent
Job creation (actual/%): 91/2.6 percent
Number of TIN200 companies: 9