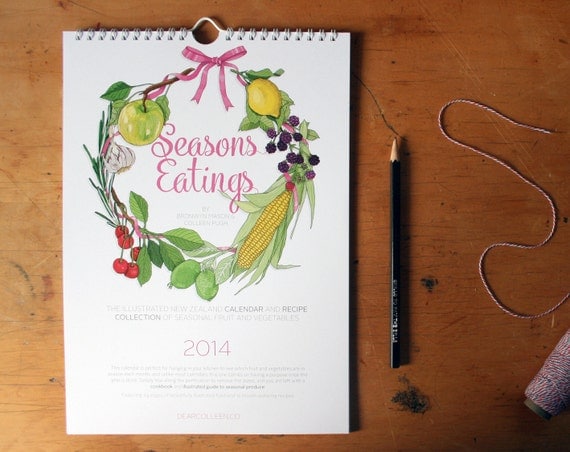 Behold, a calendar that's insanely practical as well as beautifully produced!
Dunedin designer Colleen Pugh (who we wrote about last year) worked with Auckland cook Bronwyn Mason to create Season's Eatings, which is both a seasonal foods calendar and recipe collection. They crowdfunded the idea, which clocked in at over three months' worth of illustration work for the 24 pages of food.
Says Pugh: "It's perfect for hanging in the kitchen to see which fruit and vegetables are in season each month and unlike most calendars, this one carries on having a purpose once the year is done."
Just tear along the perforation to remove the dates, and you're left with a cookbook and illustrated guide to seasonal produce.
Even the torn off dates have a second use as a shopping list for the ingredients used in each recipe.
You can purchase Season's Eatings on Etsy.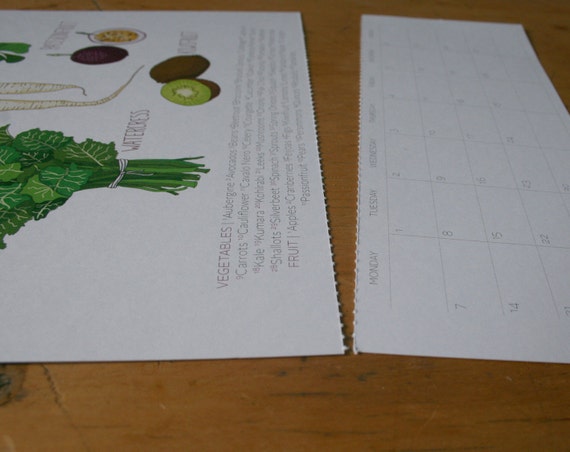 Idealog has been covering the most interesting people, businesses and issues from the fields of innovation, design, technology and urban development for over 12 years. And we're asking for your support so we can keep telling those stories, inspire more entrepreneurs to start their own businesses and keep pushing New Zealand forward. Give over $5 a month and you will not only be supporting New Zealand innovation, but you'll also receive a print subscription and a copy of the new book by David Downs and Dr. Michelle Dickinson, No. 8 Recharged (while stocks last).

Idealog is part of ICG. We work with clients like Woolworths New Zealand, All Good, Huffer, Liquorland, Resene, Citta Design, TVNZ, Spark and FCB on their event activations, in-store, in-office or out-of-home signage, content creation and vehicle wraps.